Due to our awareness of the COVID-19 virus, we are taking extra steps to ensure the safety of our customers and our staff. To be able to complete the extra cleaning that is required by the CDC, we have temporilary changed our normal hours of operation during this difficult time. Thank you for your patience and understanding.
New Temporary hours:
​
Monday - Friday: 10:00 am - 8:00 pm
Saturday: 10:00 am - 5:00 pm
Sunday: 12:00 pm - 5:00 pm
​
​
​
​
​
​
​
​
​
See what people are saying
"Best expereince ever! Great knowledgeable and friendly staff, and a very clean enviroment. I felt very informed on the different levels of beds. I was given a tour of the facility before making my decision to stay and tan. I would highly recommend to try them out!!!!"
Stacy B. | Acworth, GA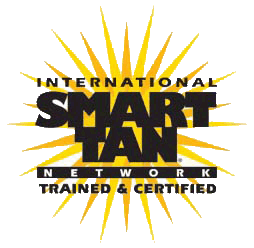 New Temporary hours:
​
Monday - Friday: 10:00 am - 8:00 pm
Saturday: 10:00 am - 5:00 pm
Sunday: 12:00 pm - 5:00 pm
​